"Commissioning of
USS Pearl Harbor"
Pearl Harbor Remembered - December 7, 2006
Articles & Excerpts
by Doris Newnam:
"...and Our Flag Was Still There!"
A Tribute to the Survivors.
Preformed by Jimmy Borges and The Matt Catingub Big Band.
"Before You Go"
Survivors' Stories
Survivors
A View from the Arizona
by
Joseph W. Huebsch
In Our Father's House...

A Memorial to honor deceased Pearl Harbor and other War Veterans.
Survivor Memorials
A Memorial to honor those who died at Pearl Harbor.
Killed in Action
Ceremonies paying tribute to survivors and those who died at Pearl Harbor.
Ceremonies
A Tribute to the Creator and Originator of
"The Singing Christmas Tree"
who twice took his high school choir to Hawaii to participate in December 7 ceremonies at Pearl Harbor.
Tribute to Mr. Alex Encheff
Heartland America By Yvonne Lodwick Leonhardt
A Family's Story of life, survival, and the loss of family members in the war.
Heartland America By Yvonne Lodwick Leonhardt
Photo Links
Photo Links
Related Web Page Links:
Praise the Lord and pass the ammunition.
Louis C. Shannon
Another Interesting Pearl Harbor site
by
Rebecca Johnson
Huntington Marine Corps League BlogSpot

The Few, The Proud..... The Marines!
Tell Your Story:
Get your FREE Web Site
PHS Communities
Or... just e-mail your story to me. Doris
I will be happy to create a regular page for you. Doris
Letters from Our Viewers
FAQs

In Memory....

Created with all due respect, gratitude, love and honor to the men and women who gave their lives at Pearl Harbor, December 7, 1941, this web site is for the Survivors. It is about remembering, sharing and celebrating life and liberty.




This Site is ongoing with updates. Please keep checking back. Your sincere input is welcome.
E-Mail: Doris Newnam



In Celebration....




In honor of my husband, John Newnam, a survivor, I dedicate this site to him and all of the Survivors on the occasion of October 27, 1999, his 80th birthday.


As most of you are also in John's age range, you are invited to join the celebration of your own birthday of life and liberty, while we remember those who helped to make possible life and freedom as we know it today.

All Pearl Harbor Survivors are invited to share their personal stories with us. Tell us where you were that day, where you've been since. Just tell us your story in your own words. Photos of the then and now, or a special moment in your life, may be added. Photos of Pearl Harbor, both then and since, and other associated commemorative events. Please e-mail it to me. There is no charge to the Survivors or family members to participate in this

Each Survivor's story will be converted to a personalized web page where other Survivors and visitors may see your story. Survivors who have their own web site elsewhere may request a link to their page. ("General audience only" material acceptable.)

Thank you for your support of this web site.
For business sponsorships and other advertising options, please e-mail: PHS Advertising

To join "Friends of Pearl Harbor Survivors", click here: Friends of PHS



Other World War Veterans are also invited to participant.
Please e-mail your stories.





Thank you for your interest and support of these special veterans.






"Right Here, Lover"
Brand new romance novel
by Author/Publisher, Doris Newnam
For more details, go to::
Tex Star Publications


Domain Registrations
Web Site Design
Site Updates, Hosting, Maintenance
For Information
Texas D Net Web Services




Disclaimer Notice: This web site, PEARLHARBORSURVIVORS.ORG,
is individually owned and operated by
Doris and John Newnam.
This site is in no way affiliated or associated with the official
Pearl Harbor Survivors Association
except that John is a member of PHSA
©1999-2012 Pearl Harbor Survivors
All Rights Reserved.
No material within this site may be used or copied
for any purposes without the express written permission
of Doris or John Newnam.
This is a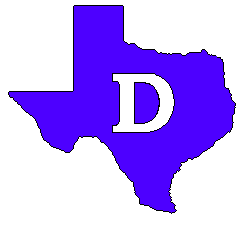 Texas D Web Site
©1996-2010 All Rights Reserved.